Master's study programme  (Degree: Ing.)  
Length of study: 2 years  
Form of study: full-time / part-time
Price of study: 70 000 CZK, 2 692 EUR, 3 045 USD / per year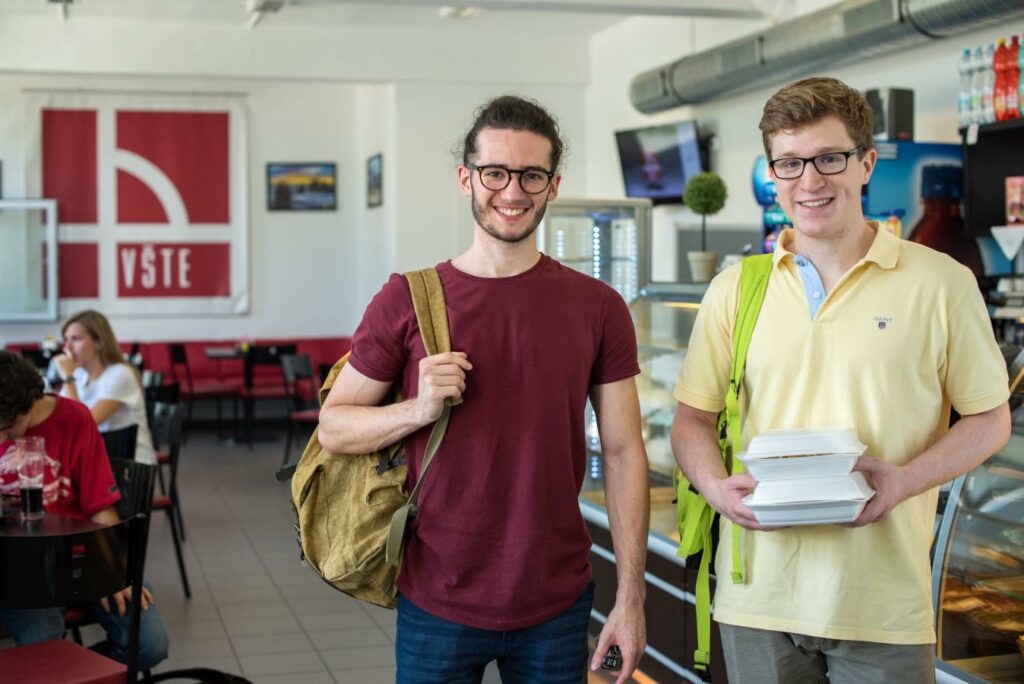 The follow-up Master's study programme field of study, "Logistics" reacts to lack of professionals in the field of logistics and logistic technologies. The graduates are technically educated specialists able to translate the ideas into practical solutions. This professionally oriented field reacts to the specific requirements of practice in the area of theoretical basics as well as the required practical skills. The aspects of the programme were discussed with university experts and business representatives that VSTE cooperates with within professional associations, of which the Department of Transport and Logistics is a member. These include e.g. the South Bohemian Chamber of Commerce, Czech Logistics Association, Association of forwarding and logistics of the Czech Republic and the Transport Union of the Czech Republic. Experts from practice also actively participate in teaching.
The objective of the professionally oriented field, "Logistics" is to educate the graduates that would be able to manage the whole supply chain: goods, cash, and information flow, ensure, manage and design logistic systems, warehouses, distribution systems, reverse flow of goods, optimize technologies and systems and propose their optimization. The graduates are also able to realize complex projects. They acquire skills for successful study of doctoral study programmes in transport and logistics, and use their knowledge for research and development of technologies and management methods in the given field.
The graduates of this field of study are able to manage the whole supply chain at the positions of:
After the successful completion, the graduates will have necessary knowledge and skills. The study plan strives for the universality of graduates and the possibility of their further specialization in specific logistics fields and its technologies within their own practical experience, specialization within the field of study or the follow-up doctoral study programme. The graduates will be prepared for the study in doctoral study programmes focused on transport and logistics and use their knowledge for research and development of the technologies and methods for transport systems and logistics management.